Welcome to the Neighborhood!
The residents of Giarmata, Romania have a new neighbor with the planned transition of Mitspa House from Timisoara to the smaller village of Giarmata, also home to the "sister" Missio Link International (MLI) ministry of Deborah House. 

Since 2017, against a backdrop of escalating abuse and exploitation in Romania, particularly among minors, our ministry partners at Missio Link International (MLI) have co-labored with European Christian Mission International (ECMI) to provide the much needed service of safe shelter to at-risk women and girls experiencing unplanned pregnancies. Until now, MLI has primarily provided the expertise needed to run this specialized licensed residential project with ECMI providing the funding. However, due to unanticipated changes in 2021, MLI was invited to assume financial responsibility, as well as organizational oversight, to ensure the continuation of Mitspa House. 

The addition of Mitspa House is a "natural fit" as well as a Spirit-led transition as it completes the "circle of safety" found in Christ, offered by all the Children & Youth at Risk ministries at MLI. Please join us in welcoming Mitspa House, and the young women, children and babies it serves, to our family!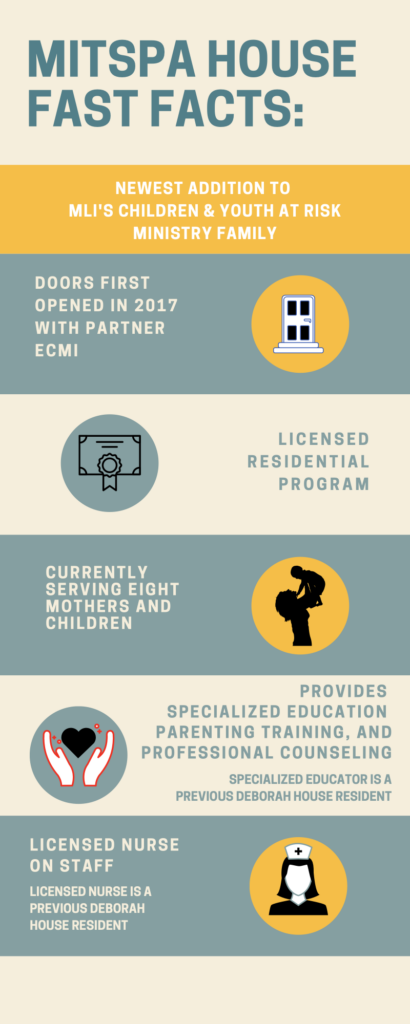 Please Help Mitspa House Today