I was taught once that we could describe the Activity of God in our world and among His creation as a 4-part revelation. He is a Creating God, a Healing/Redeeming God, a Sustaining God and a God who brings all things to Completion according to His will. I was reminded of these Activities of God on my recent trip to Romania to be a part of the Dedication Celebration of Alpinis Leadership Center. Here, nestled on top of a mountain in the middle of a meadow, one is in awe of the majestic creation of rolling pastures, flocks of sheep, wildflowers, snow covered mountains, and the incredible new structure called Alpinis Leadership Center. Our Lord crafted this grass covered mountain by His design AND inspired His people to create a structure to continue the Activities of God inside and outside this dwelling. Many people, young and old, have already experienced the miraculous work of broken hearts being healed, and surely, broken bodies redeemed and restored by the mountain air and loving counselors, program directors, teachers and friends. The Sustaining work of God is beautifully seen through the efforts of the cooks, Maria and George, along with their helper, Dasha (a Ukrainian refugee), in the dining room and the cleaning of the rooms. We see His sustaining work through the efforts of Lori, the property manager who oversees the maintenance and running of the building. Sebi, Alpinis' Program Director, joins in God's work in shepherding small and large groups, youth camps and leadership programs. As I reflect on the Consummating work of God at Alpinis, I am so moved by the promise of our God to bring about what He wants and desires for us. It is so evident that His plans for this specific spot on earth was His Will; one that He has invited us into. We are all invited to be a part of God's present day activity in Romania. Isn't that amazing?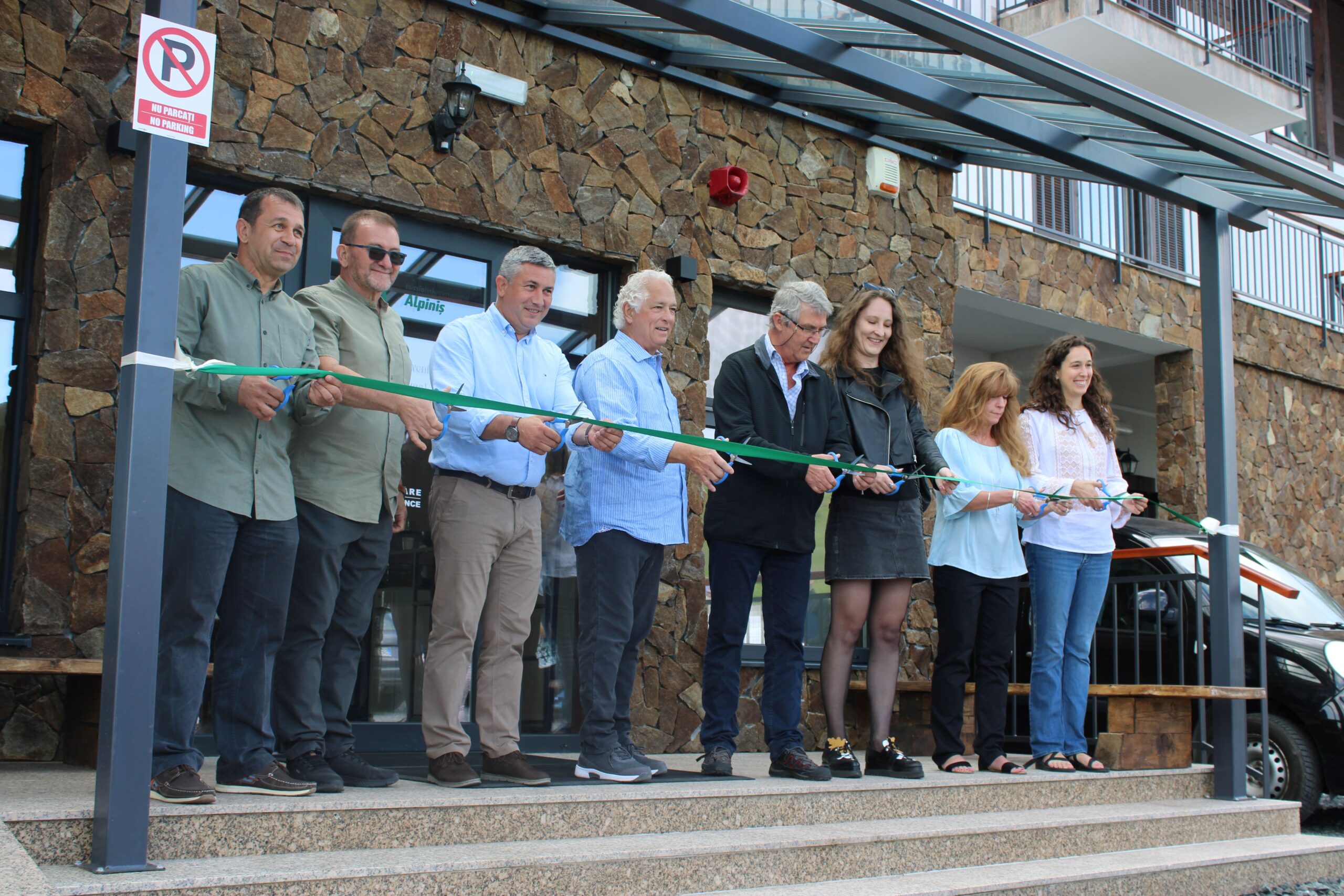 In this issue of the ALC Link, please enjoy the articles by those who have joined God in His ongoing activity to create, heal, sustain and bring things to His conclusion. Ionica gives us a picture of the Redeeming and Sustaining work of God through the mentoring and training of new leaders in business and communities through the Paltinis Leadership Institute at ALC. Sebi tells stories of God's healing work through innovative youth programs and experiences at Alpinis. Randy gives us a vision of the future of Alpinis as God leads us into the next decade, even with a war next door. Fivi gives us a glimpse into the girls from Deborah House time for a week of camp. Ashley, our fulltime Ministry Facilitator, shares about her first time in Romania seeing the people and places she has been hearing about and corresponding with. 
I hope these stories kindle your heart to prayer for the beautiful work of our Lord and our friends who have joined their lives and vocations alongside Him. 
The Future at Alpinis Leadership Center
A great deal of time, effort and financial resources have been focused on the Alpinis Leadership Center (ALC) over the past 5 years. The accomplishment of the grand opening is behind us, the history of the visionaries and all who supported the completion of the building is well documented, it is now time to turn to the future. So what does the future look like for the ALC? 
Think of the ALC as an engine that will power and grow the capabilities of MLI's core missional areas, Children at Risk, Church and Mission, and Leadership Development. In and of itself, a building is a building.However, when fueled by the energy of MLI's core mission, outstanding leadership and God's providence, the facility springs to life as
an enabler to the future. Allow us to share what that can look like across the core
missional areas.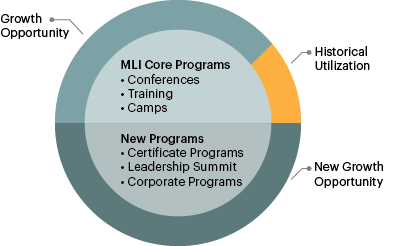 Children At Risk
Long seen as a success in working with child trafficking, caring for children and high risk youth, providing a supportive and safe place for young women to begin rebuilding lives, MLI's programs are a model for Europe. MLI's team is highly respected and are considered subject matter experts in this area. Along with providing support to the MLI program through retreats and camps, ALC will be provide a reliable and trusted environment for training, conferences, and build awareness of the needs across Europe. The opportunity for the duplication of MLI's success in this area is limited only by our willingness to take action.
Church and Mission
At the center of MLI's mission on day one was equipping pastors and church leaders and connecting Romanian churches with those in the United States and United Kingdom. In the past, several training conferences and seminars were conducted annually. The ALC allows more participants at one time along with providing an excellent venue and learning environment for participants. Since 2020, when the world stopped traveling, missional activity with churches outside of Romania remains slow. ALC will provide an impetus for those connections to be renewed and foster communities coming together for fellowship, training and sharing gifts through service projects in Romania.
Leadership Development
An area ready for meaningful growth is Leadership Development. Camps for youth will continue to be part of MLI's outreach in Romania. A larger venue in an attractive and active region of Romania opens new doors for MLI. One of those doors is the Paltinis Leadership Institute (PLI). PLI has formed a leadership team comprised of professionals across Romania to develop leadership materials designed for those in the workplace yet viewed through the lens of Christianity. The hope of PLI is to be a leadership resource for those who will focus on those qualities of leadership that exemplify God's role and purpose in work. This is an exciting opportunity for MLI and the ALC. The ALC is the land of opportunity, God's hand in bringing this place to MLI is evident, His provision is immense, please join us in following where God has provided a path to His future.
Meet Sebi Solomon, ALC Program Director
I am Sebastian (Sebi) Solomon and was born in an agnostic Christian family. My mother was 19 when she had me, so my grandmother offered to help raise me when she had my younger brother 2 years later. So, I ended up being raised by my grandparents. I was born and raised in Sibiu, Romania, just down the mountain from Alpinis.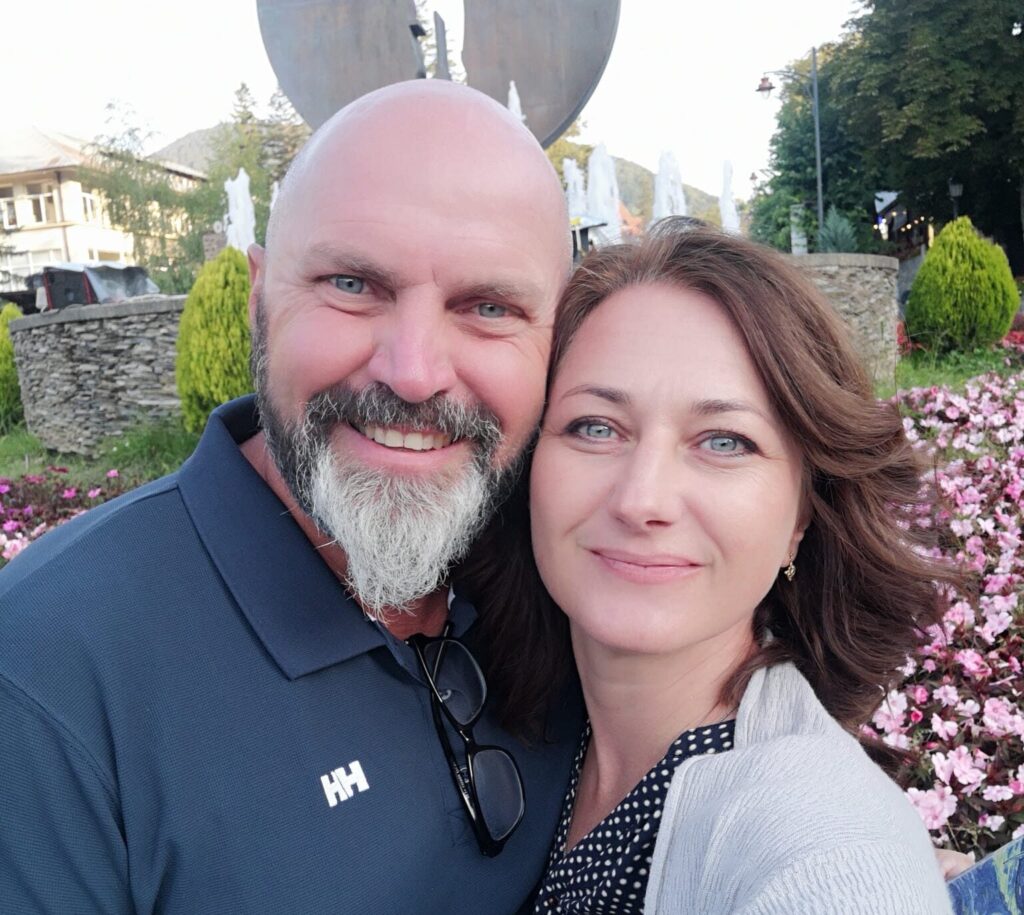 My grandmother became a Christian when I was 5 years old and took me to her church and Sunday School. Her faith was a strong testimony for me. I became a Christian and was baptized at the age of 15. I have been married for 23 years to my beautiful wife, Ina. She is a doctor specializing in Internal medicine. We have a 20-year-old son who studies Physiotherapy at the medical college in Cluj.
I have spent the past 25 years organizing camps, training youth leaders, developing teaching materials and leading Bible studies for young people. In May 2022, I started working with MLI as the Program Director at ALC. My favorite part of the job is working with young people in different situations.
The thing that excites me about the future at Alpinis is reviving the outdoor program. This unique program is a great tool to disciple people of all ages and help them disconnect from their everyday life and problems, and connect with God.
One of my favorite weekend camps recently, was facilitating a youth group that focused on the spiritual disciplines of Solitude, Meditation and Prayer. Another special time was spending a week with the girls from Deborah house. It was so special to get to know them and share the Gospel with them.

Deborah House Goes to Camp
Missio Link International, Children at Risk Coordinator, Fivi Gabriela Danalache
When you live in a world that is sometimes hostile, more so in the case of the girls from Deborah House, you are most likely to carry some burdens. In our 2023 Deborah House summer camp we sang about our burdens being rolled away and never coming back. What a great and valuable truth to learn and sing about! The girls also learned, with the team Serve from Northern Ireland, about who they are and more about who Jesus is. 
We are praying that they will know Him as their personal Lord and Savior. We pray that they will look to Jesus to be their Light and call on Him for their salvation. They have a great need to know where to go and there are many voices that cry out to them to follow them. But this week they learned they can follow the Good Shephard.
All this was nicely strengthened by fun activities in the center and outdoors. The new attractions at Alpinis quickly gained interest. They learned and competed while climbing the newly installed climbing wall and had a lot of fun on the zipline. They took their skills to a new level at the nearby high ropes course `Arka Park`. 
Thank you for your prayers and support for the camp and the girls. Here are some testimonies from the girls:
Thank you for coming from Northern Ireland. I loved all the activities and the worship time". (Sabrina)
"Thank you for all the beautiful moments and for your love. I had a great time with you, I especially loved the Bible study". (Laura)
"Dear friends, thank you for being here for us in this wonderful camp. I enjoyed a lot these days with you, and all the activities, especially the volley and table tennis". (Romina)
Paltinis Leadership Center
Greetings friends of MLI, 2023 has been a year of preparing for the future of the Alpinis Leadership Center (ALC). We are excited about the curriculums surrounding our Leadership Development programs specifically through the Paltinis Leadership Institute (PLI).
PLI is providing leadership training to business and community leaders with an emphasis on leading through the lens of Christianity. In vocation, government, communities or leading through beliefs and values, the need for servant leadership applied through a lens of Christianity has never been greater.
PLI has attracted people across Romania to come and join the development of the institute. Almost twenty individuals have expressed a strong desire to help develop training materials and lead sessions. These individuals are professionals in business and government with an expressed focus and interest on leadership development. In March, PLI hosted its first leadership conference on "The Power of Emotional Intelligence in Leadership" which was followed up by two webinars on the subject. From Oct. 6-8, we will have training on Management Competencies followed up by two webinars on that same subject with two coaching meetings for the participants. Imagine how powerful training on contemporary leadership topics can be when conducted through the lens of Christianity. Others do it but no one will do it like the PLI and at a venue like Alpinis!
Pray with us and for us as we continue to lay the groundwork and develop the core curriculum with an emphasis on leading self, leading teams and leading organizations. PLI will begin offering the curriculum 'Communication with Teams and Clients,' in November of this year. We believe this is going to be an exciting season for MLI as the Alpinis venue can be a place of deep impact for Romania.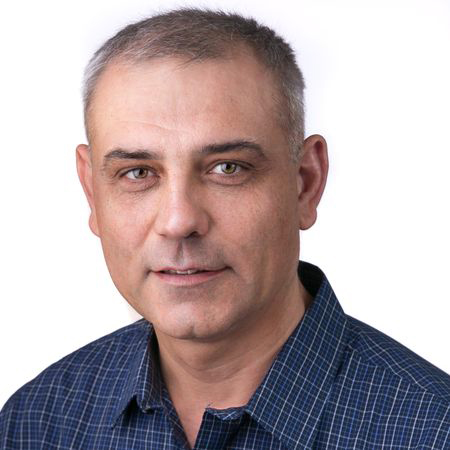 Ionica Zaharie
Paltinis Leadership Institute Director
Hillsborough Matching Grant Thank You
On behalf of the staff who pour their lives into the girls at Deborah House and all the children of CAR, we are delighted to share that all the gifts received in August for CAR Ministries were all matched! Your gifts will provide a loving family, specialized counseling, academic support, training in practical life skills and the opportunity to be loved. Thank you for sharing the Love of Jesus with these precious girls, young ladies, and children. Thank you Hillsborough Free Presbyterian of Northern Ireland for providing this match!
Seeing God's Work in Person
Ashley West, MI Ministry Facilitator
Since joining the MI team in February of 2022, I began dreaming of visiting Romania. Once the time came for the trip, I was excited to meet many of the people I had read about and prayed over the past year. While I am new to the story of MI and the work being done in Romania, I was welcomed with open arms by everyone I met. At the Alpinis Leadership Center celebration, I was touched by meeting so many of the people who dedicated their time, energy, and resources to ALC and MLI. I will always remember the smiling faces and the tears of joy that were around me. It was so sweet to see my friends honoring the past while blessing the future. I am thankful that I had the chance to join alongside the people who have dreamed of this moment for years.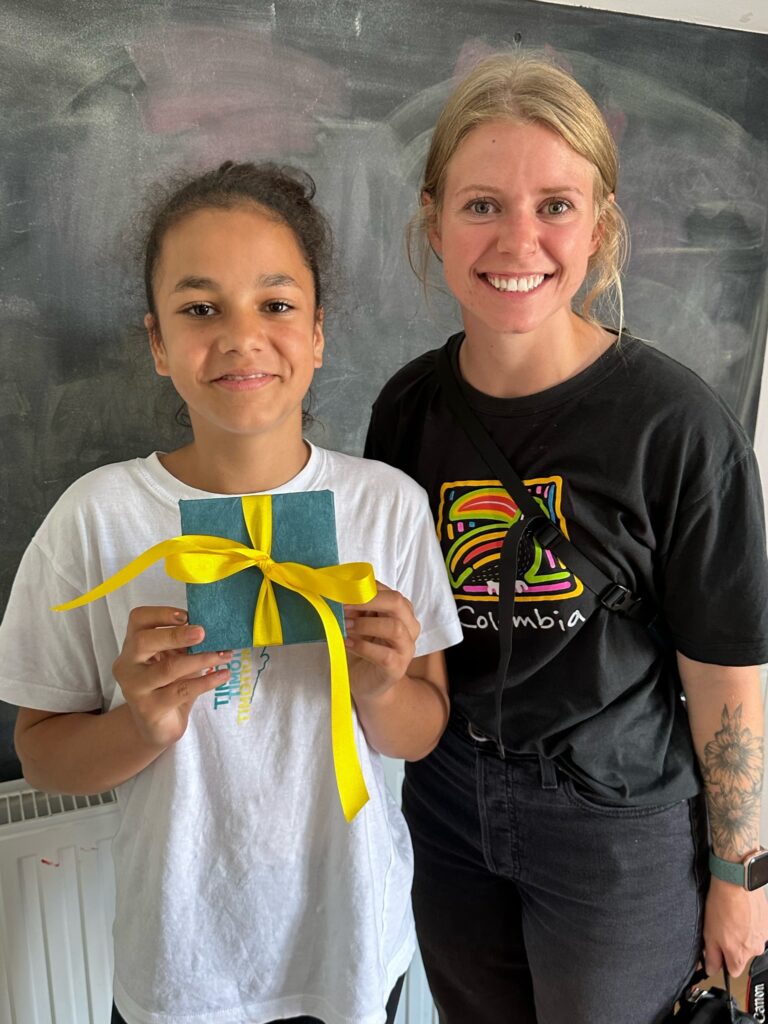 Outside of the ALC celebration, I got to see the Children at Risk ministries. Meeting the girls at Deborah House was so memorable, and I was elated when the girls wanted to talk and play with me. I look forward to spending more time with them in the future and getting to know them even better. During this trip, I was reminded of the power and greatness of our God. He works each day in our lives, even if we may not have our eyes open to see it. But as we look back over time, we see that He was always there. I was so sad to leave, but each picture and story I brought home brings me comfort and enthusiasm for my future trips and deepening relationships!
As usual, there is SO much we want to share with you, but not enough space!! What I hope you hear from the different articles is the enormous potential for reaching Romania and Eastern Europe through Alpinis Leadership Center's (ALC) traditional camps, pastor and church leader training, and the new emphasis on developing leaders who are working in their companies and living in their communities.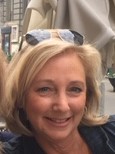 Please know how much we appreciate your partnership. Emil, Lorena and their amazing team at MLI and our MI team in Knoxville are deeply grateful for your prayers and investment in God's work in Romania.