Our ministry philosophy is that bringing the Gospel and social services to those in need in Romania is best accomplished by Romanian Christians. To that end our ministry is a close working partnership with Missio Link International (MLI), a Romanian NGO (non-profit) having leadership and staff composed of Romanian Christians.
Over the last 25 years, our Romanian colleagues have identified spiritual and social needs within their society, and have thoughtfully planned how to develop and implement successful programs to minister to those needs.
Missio International oversees and accepts fiduciary and expenditure responsibility for donations and foundation grants originating in the U.S..
With our support and encouragement, in 2001 MLI was formed by a small group of Romanian colleagues we have known since 1992. Since their founding, we have been a ministry partner with MLI.
With capable Romanian leaders we have known for over 25 years, the MLI team is committed to addressing the material and spiritual needs of the Romanian people through a variety of successful ministry initiatives, including: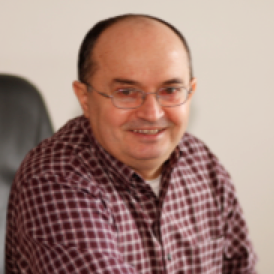 "We have a lot to offer to one another and we can do it when we come and work together. Our goal is to empower Romanian churches to fulfill their God-given mission. For us that mission is church planting, discipleship, evangelism, youth ministry, children ministry, social involvement in the community, and social services for children at risk. We also help partner American churches to stretch beyond themselves by participating in the broader vision of God's Missio in the world."
–Pastor Eugen Groza,
Co-Founder of MLI
(1954-2018)
CHURCH IN MISSION
MLI assists churches in their mission through two programs:
Church Partnering, and Men's and Women's Lay Leadership Development
Alpiniş Conference Center, Camps, and Retreats
Alpiniş is a camp/wilderness and conference center used for Christian outreach, spiritual guidance, discipleship, mentoring, and leadership development. The Alpiniş camp and wilderness programs address the need to reach and equip the young generation in Romania with the Gospel through camps, youth retreats, outdoor activities, and wilderness challenges.
CHILDREN/YOUTH AT RISK MINISTRIES
The Children at Risk programs address the physical and spiritual needs of the most disadvantaged category in Romania: children at risk. The programs naturally fit into these categories:
Prevention: Back to School and Moms' School
Rescue and Healing: Deborah House and Aspirations
A Future: also Aspirations, as well as Harmony, and the National Christian Mentoring Program
Missio is a Latin word used to speak of the "mission of God", that is, Missio Dei. As a name, Missio Link International precisely reflects the calling and vision of its leadership team to participate in God's mission to His church and to the world by fostering partnerships between Christians, churches, and organizations aimed at Christian witness, edification, and service to those in need.