Coming Soon to an
Alpinis Leadership Center
Near You! 
Of course, this headline is a little misleading since there is only one Alpinis
Leadership Center in the entire world…and it is operated by Missio Link
International…and it is located in the Carpathian Alps near Sibiu! At least, the
"coming soon" is accurate! We hope you get the idea. A brand new Ministry
Feature is launching in a few months, and we are so excited about it that we want
to give you a sneak peek right now…even though it is still a few months away from
its world premier!
We are talking about the Paltinis Leadership Institute! Here is a three-minute
"trailer" that we hope entices you to lean forward in prayer and anticipation of its
October 2022 release!
What's the big picture here? Like all cinematic "world-building", origin stories are huge. A back-story therefore is critical to appreciate the naming of our central character, the Paltinis Leadership Institute (PLI). Paltinis, the specific area in which MLI's Alpinis ministry is located, developed a reputation during the most oppressive years of Communism as a gathering place for intellectuals and artists who wished to resist the cultural decay of Romanian society. Constantin Noica is the most famous among the many who made Paltinis a special place for creative growth and expression during the darkest periods of his own cultural exile. Today, with a deep sense of God's direction and affirmation, the emerging vision of the PLI is to leverage the gospel to envision and empower Christian witness in every sector of Romanian society.
What is the hero's quest? Though the emerging mission statement is still in the editing process, a current iteration reads this way: Paltinis Leadership Institute is a holistic training initiative of MLI that is framed by biblical principles and designed for individuals and companies who wish to develop their potential through personal, professional, and organizational growth.
How does the plot develop? Through a series of seminars supported by customized mentoring and supplemental on-line content, participants will be provided with best practice principles transferable to specific contexts in the marketplace. Measurable outcomes will be calibrated around Self Leadership, Team Leadership, and Organizational Leadership. Multiple offerings will be delivered on a scheduled basis during fall and spring sessions in the singular setting of the Alpinis Leadership Center. "Scene selections" include:
| | |
| --- | --- |
| Emotional Intelligence | Love and Leadership |
| Worldview @ Work | Conflict Management |
| Called to the Marketplace | Dealing Well with Failure |
| Managing Excellence & Burnout | Attitude, Integrity, and Forgiveness in the Workplace |
Who are the key directors, producers, and actors navigating this project toward its October launch? Like all MLI ministries, Emil Toader (President) and Lorena Rusovan (Executive Director) are overseeing all production values to ensure missional alignment. Program design and delivery are under the able attention of husband-wife team, Ionica and Sorina Zaharie. The Zaharies bring a rich experience with Asociata Alege Viata (CRU Romania, formerly Campus Crusade for Christ) which represents a network of regional and national colleagues, as well as international experts in the field. Of particular interest is the new opportunity this offers to some of us here in America to engage front-line ministry among those called to be salt and light in every sector of Romanian society.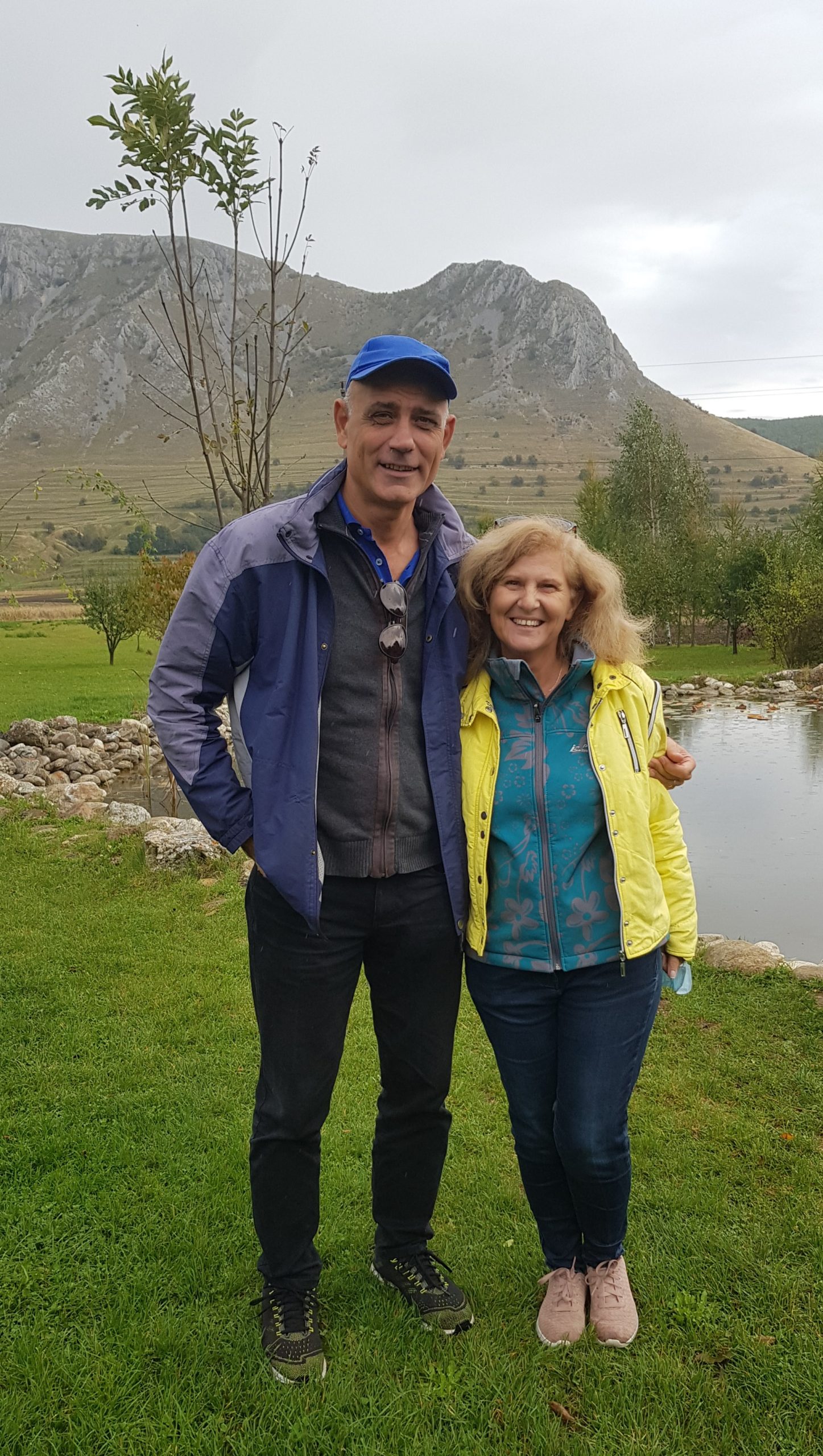 Ionica and Sorina Zaharie
Get your tickets now! And please PRAY for the development of the Paltinis Leadership Institute at ALC and how the Spirit of God may be prompting you to be involved in this emerging movement among God's people in Romania!