God's Timing: A Personal Reflection
In 1991 as a young man, my dream was to emigrate to Australia. Along the way, I met my good friend Ronald in Timisoara, Romania, where we took pictures of the horrors of the '89 Revolution. Ronald said, "I will help you, but… what is God's calling on your life?" He stirred me up at the age of 21 to question my dream and consider not leaving Romania. A year later we began planning to start a Christian camp in the mountains. We looked for property, but prices skyrocketed and we gave up. However, my love for mountaineering and God's impact in my life through it sustained my wish to share the experience with others.
Fast forward to 2001. Of my other good friends and partners, I will only name Alec and Pati Woodhull and Eugen Groza, who joined me in pursuing the calling to start Alpinis. I remember looking at this mountainside wondering if anything could be built here. Alec, a man with experience, said this is a fantastic location! Pati said it resembles The Sound Of Music… it is alpine-ish… it is "Alpinis"!
We bought a property and even designed a project, but… it proved too much for us at MLI to develop the Deborah House building projects and Alpinis at the same time. We kept the property and went to plan B, the Alpinis villa where many were blessed in camps and retreats between 2006 and 2021. The plan to develop Alpinis was put on the shelf for later. In 2011 the MLI and MI boards evaluated and decided to expand Alpinis. Bill and Bonnie Kinschner became personally and closely involved in investing in this project. Before Bill and Bonnie went to be with the Lord in 2013, they made arrangements for the Kinschner Family Foundation to provide the seed money for the Alpinis Expansion Project. Our partners at Missio International embraced and accomplished the vision.
"ALC is definitely so much more than a camp—through renewed reflection and planning the vision has been enriched. God brought His people together in His timing to accomplish much more than any one of us could have done separately."
In 2018 we broke ground. Through the generosity and partnership of MI and other dear brothers and sisters in Christ who believe in this calling, in 2022, after a pandemic and during a challenging time, Alpinis Leadership Center is opening its doors. ALC is definitely so much more than a camp—through renewed reflection and planning the vision has been enriched. God brought His people together in His timing to accomplish much more than any one of us could have done separately. I am glad God said no in 1992, and I am glad He said wait in 2001. Personally, I am grateful for the school years at the Alpinis villa, and now I am humbled, grateful, and hopeful. I anticipate God's people coming together at ALC to continue the legacy, to serve in witnessing and transforming people with the gospel, all in God's timing…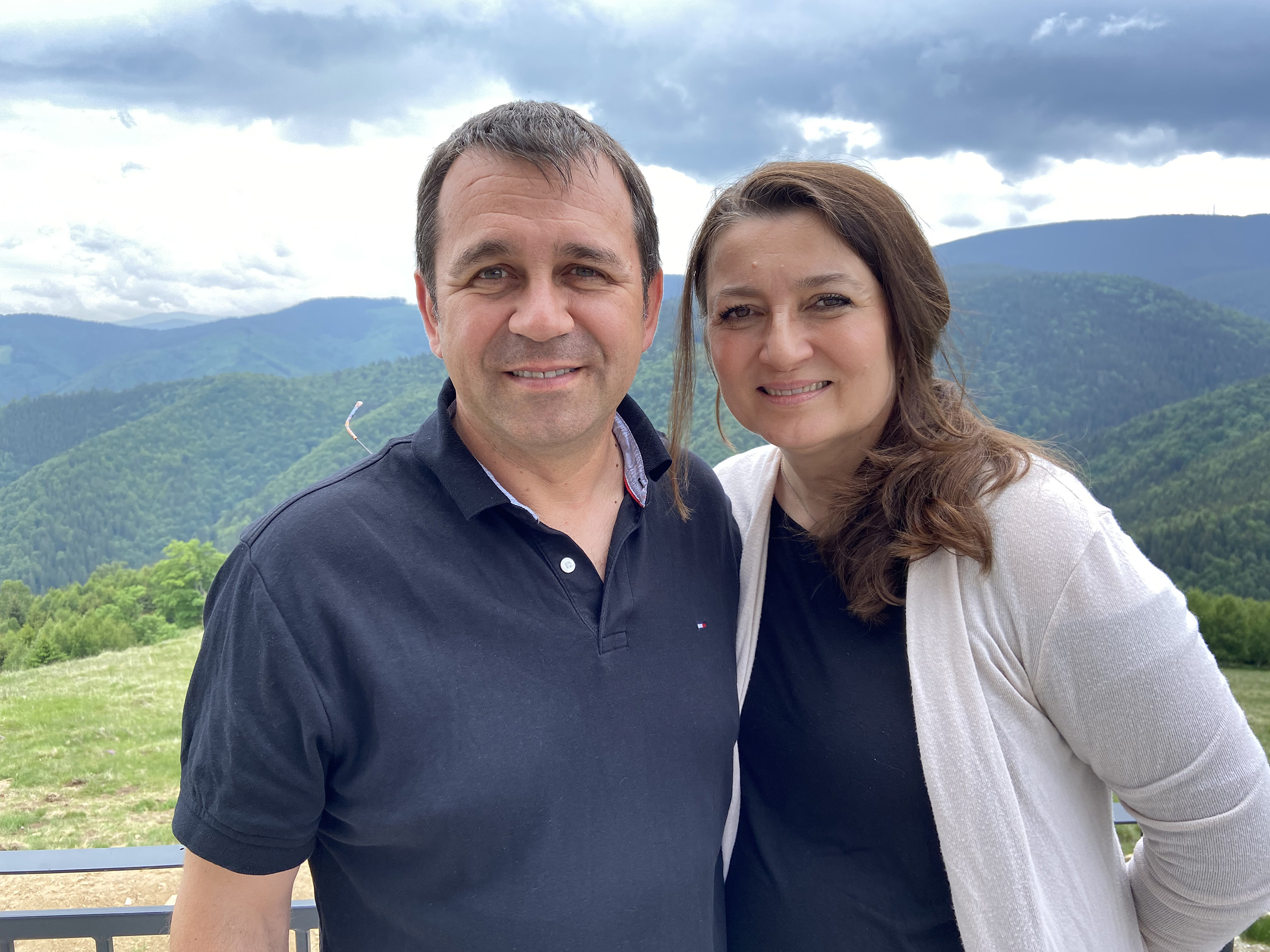 Emil and Adrianna Toader, MLI
Paltinis Leadership Institute
With the oversight of Missio Link International (especially Emil Toader's wisdom) and the counsel of our emerging team, I am delighted to announce the launch of the Paltinis Leadership Institute (PLI) in conjunction with the nearly completed expansion of the Alpinis Leadership Center!
In the past few months we have made great progress: sharpening our mission, vision, and values; establishing expectations, goals, and benchmarks for the program; planning our first vision-casting conference; and building our initial website (www.institutuldeleadership.ro) and social media platforms. Our steering committee includes my wife and me and seven individuals who have worked effectively for many years at the intersection of Christian values and the marketplace. We consider the birth of the Paltinis Leadership Institute to be an answer to prayer, a confirmation of our unique calling by God, and a ground-breaking opportunity for the faith community and Romanians in general.
We are especially pleased to announce an initial vision-casting conference the weekend of October 21-23, 2022 in and through the Alpinis Leadership Center. Our keynote speaker, Dr. Wouter Droppers from the Netherlands (President, Europartners), is well known and highly respected in business circles as a believing Christian, and we expect him to be a great complement to the recruitment efforts already underway. We plan to walk attendees through a seminar and a team-building activity to create an inter-active environment that replicates PLI's core approach.
For this conference, we plan to host influential Christians living in Romania who are engaged in business in order to inform them about this program and how it can be a blessing for the people in their work worlds, their clients, and their partners. We want them to leave the conference excited about the program and eager to explore its benefits for the people in their companies. Our hope is that the participants will become ambassadors for our leadership program in the weeks, months, and years to come.
Your prayers, your input and advice, and your active participation are greatly appreciated as we break new ground for God's kingdom in and beyond Romania!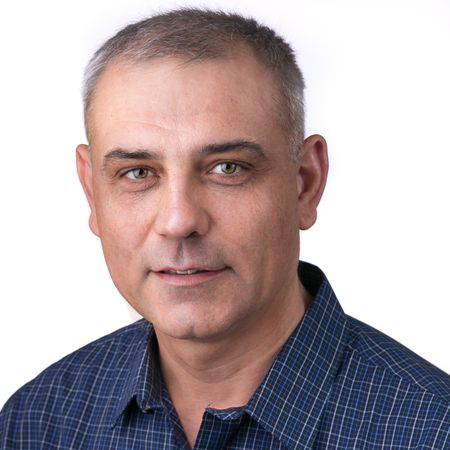 Ionica Zaharie
Director, Paltinis Leadership Institute
A Message from Lori, ALC General Manager
My name is Laurentiu Erbatu, but my family and friends call me Lori. I was born in a family of believers and I am myself a believer. From the age of 18 years old, I was attracted to the entrepreneurial field so I started a bus company business.
I have known MLI for over 20 years, I knew the people and the activities they carry out. I have always liked their involvement and the good impact on the local and national community.
In the spring of 2018, the construction works for the new Alpinis building began. As a result of a discussion with Emil Toader about a collaboration regarding the coordination and supervision of the construction process, I decided to take this step. I had entrepreneurial experience, but it was a challenge to get involved in this project.
In 2019, during one of my visits to Timișoara, I met Ella, who was working at Deborah's House. In a short time, we started a relationship and in 2021 in the context of the pandemic, in the presence of our families and a small group of friends, we got married in a picturesque location near Sibiu.
Together with Ella, we decided to continue my involvement in the Alpinis project even after the completion of the construction works. Shortly we moved to Sibiu in June 2022. On September 16, 2022, our son Thomas was born. He is a blessing and a great joy for our family! We thank God for all the beautiful things and for His care.
Now I have a role of Project Manager at Alpinis but whenever needed I help with the activities and programs that take place. "My journey" continues at Alpinis and if I have to think about how I got here, it was probably more a decision of the heart.Today, four years after the start of the construction works, the Alpinis building is functional. I could tell a lot about this period, in which many extraordinary people were involved on all levels. (I will tell you only when we will meet one evening at Alpinis, around the fireplace.) There are still small items to be finalized, but it is a great joy and satisfaction to already have activities at the Alpinis Leadership Center in a "soft opening" phase.
As a team, we are in the process of training, both on the program side and on the operational side. We developed the already existing programs and activities, and we are also bringing new, attractive, and constructive ones.
Alpinis is an extraordinary project from all points of view and a beautiful building in a gorgeous location with the goal of touching people's lives with the gospel. Alpinis is about people who had the vision, the desire, and the will to deliver this mission for other people. It is a testimony and legacy about the dedication, sacrifice, and involvement of many friends, faithful to God.
Today the story continues in a new, beautiful, and challenging way. We aim to impact people through quality services and programs, directing their hearts toward God.
Pray for the team at Alpinis, for the context in which we find ourselves today, and last but not least, pray for everyone who arrives at Alpinis.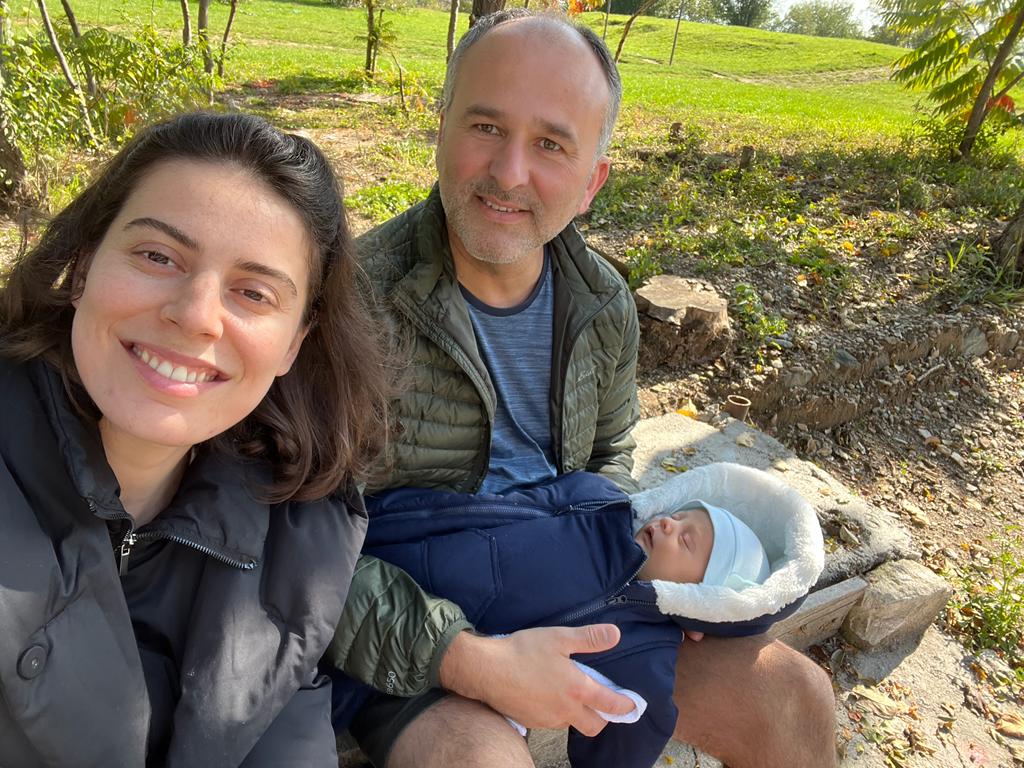 Lori, Ella, and Thomas Erbatu
Alpinis Leadership Center
Deborah House Goes to Camp
The Alpinis Leadership Center is almost completed. The girls from Deborah House were the first ones to enjoy a camp there from July 18 to 30. We were still assembling tables and chairs, and the girls gladly gave a helping hand. They were an encouragement for the staff!
The camp theme that helped us focus our investment and follow a clear plan was courage and faith in the life of Esther. This was a theme we felt the girls could relate to. The Biblical Esther was a young girl with only a cousin for family, forced into the harem of a powerful and merciless emperor. When the time came, she had the courage she needed to save her people. We used the example of Esther to talk about the virtues of honesty, goodness, compassion, and of course, courage. We pray that the Word of God and the example of Esther were an inspiration for our girls.
The camp was a unique experience for the girls. We hiked, played games, learned about God, and laughed and played together. The girls went to the Museum of Traditional Folk Civilization, Astra, in Sibiu where they took part in a creative workshop.
The girls had to trust their ability and the help of the staff to tackle some tough challenges in the ropes courses at Arka Park, very near Alpinis. But they first had to have the courage to take the first step on each course. The teambuilding activities and sports competitions helped them trust each other and learn to work together. True success and victory happen when we win together.
But we have to admit that it wasn't all work and trust; it was also a lot of fun!
Esther had to know her real identity and value to have the courage to step up for her people. We pray that the girls learned something of the value they have in the eyes of the Lord, and we pray that they will find their true identity in Christ.
We are grateful to Ends of the Earth Cycling and the many other generous donors who made this possible. Thank you for your investment in the lives of these girls! Please continue to pray that they experience true healing. Pray for God's protection and provision and for their faith and courage to be what they were created to be.
Museum of Traditional Folk Civilization
Ropes Course at Arka Park
Here are some testimonies from the girls about their time at Alpinis:
It was especially nice to experience the camp in the new center. I really loved the rooms. I loved spending time together in this new location. I loved all the activities, the stories about Esther, and the visit to the church in Sibiu. (Paula)
This year I was eager to go to camp. I knew we were going to be in the new center. When we got there, all my expectations were met. The place is huge with nice rooms and a spacious activity room (conference room). The view is breathtaking and refreshing. I loved the fun activities with Sebi (the new program director) and the atmosphere around the campfire. (Lavinia)
This year we had the camp at the new center. It was a lot more spacious and a better view. We had a lot of activities, devotionals, and walks. We got along well together and enjoyed the activities. This is my last year to come to camp, and I am happy for this experience. The leaders had a lot of patience with us and took good care of us. It feels so good to be surrounded by people full of love and goodness. The staff showed us how much God loves us through them. (Codruta)
Quietly Living Extraordinary Lives

My most recent visit to Alpinis this summer (June 2022) was an inspiring and special time for me. First, it was an honor for me to facilitate the first-ever training hosted by Missio Link International (MLI) in the new Alpinis Leadership Center. Second, it was a profound treat to spend time with several Christian leaders in Romania who are so very committed to making a kingdom difference in their contexts. For many of them their lives and ministries represent a sacrifice: because of the evangelical faith, some are marginalized in their own communities; because of their willingness to work in relatively remote areas, some struggle financially to provide for their families; because more lucrative opportunities exist elsewhere, it is not unusual for these men and women to invest in leaders and then lose them to relocation and immigration.
Even so, they remain faithful to God's call on their lives, longing to grow as followers of Jesus and leaders of others—and so they take time out of their busy lives to retreat in the Carpathian Mountains and be refreshed in spirit. It is my hope that the teaching sessions I conducted on behalf of MLI encouraged and directed those in attendance. I know for certain that I left inspired by my interaction with this group of ordinary men and women who are quietly living extraordinary lives for God.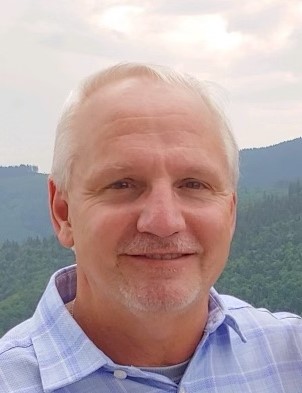 Kenny Woodhull
President, MI
What a joy to put the final touches on this edition of THE LINK, ALC edition. As Lori Erbatu writes, "Alpinis is about people who had the vision, the desire and the will of this mission for other people. It is a testimony and legacy about the dedication, sacrifice and involvement of many friends, faithful to God." As the girls from Deborah House recently studied Esther's story from the Bible at their summer camp at Alpinis Leadership Center (ALC), this season of construction and finishing and opening ALC is truly a testimony of God's sovereignty "for such a time as this". A dream birthed on a hillside 20 years ago by Emil, Eugen and precious friends of MLI, to today hosting diverse groups for teaching, training, and refreshment should encourage us all as we seek to follow our God into His Story. Please know how grateful we are for your prayers, resources and belief in this extraordinary vision!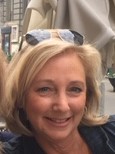 Shelby Trusley
MI Team Member
November 2022 Missio International Board Meeting in Knoxville, TN
2022 Children at Risk Sponsorship Drive
Emil Toader, Missio Link International President, visit to U.S.