This past year continues to bring many changes to both the Missio International (MI) Knoxville office and our partner, Missio Link International (MLI) in Romania. While programs and ministries transform and develop, the executive teams continue to be steadfast leaders who love the people of Romania and are determined to bring them the hope of the Gospel. As the new ministry coordinator of MI in Knoxville hired this past January, I have enjoyed getting better acquainted with how the ministries of MI and MLI work together and I thought you might enjoy a look "behind the scenes" at who is coordinating things on both sides of the ocean!
MI Knoxville
The Woodhull family's life changed forever when Shelby, Lauren and Kenny's father, Alec Woodhull, took a trip to Romania in 1991. There he met Eugen Groza, the co-founder of Jesus the Hope of Romania, now called MLI, and both a friendship and a ministry were born. Since 1993, the siblings have been involved in various ways in different seasons with mission trips, financial support, deepening personal relationships with our friends at MLI, stateside leadership (Kenny) and Board membership. Beginning in 2019, Shelby, Lauren and Kenny have served as the Executive team in Knoxville. Kenny Woodhull is the current President of Missio International, as well as coordinates with the Church in Mission ministry. Lauren Clevenger's focus is helping coordinate and grow the US support of the Children at Risk ministries. Shelby Trusley recently coordinated the Alpinis Expansion Project from 2019-2022, and continues to be the helping hands in all MI projects. The siblings all share a deep affection for the support system built behind MI/MLI and the many volunteers who share their talents and resources in order to honor and serve the people of Romania! Their hope and prayer is to trust God more with accomplishing all that He is doing through all of them as He shepherds and cares for Romania.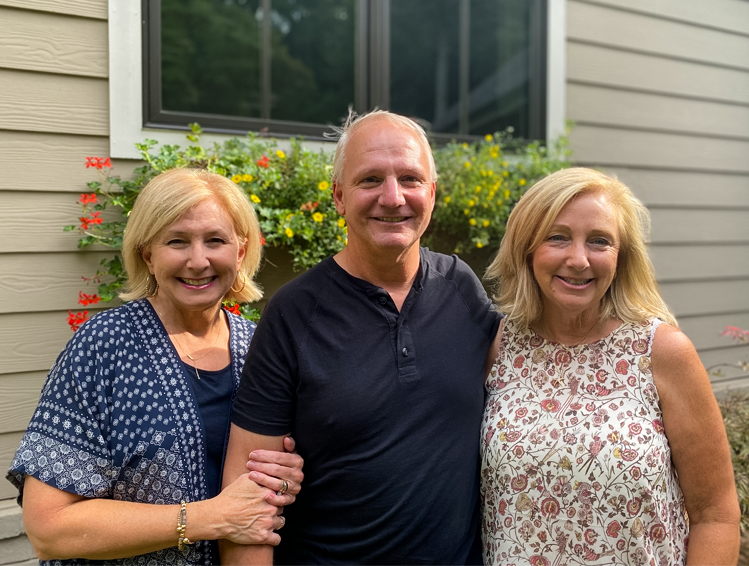 MLI Romania
While the members of the MLI Executive Team, Emil Toader, Lorena Rusovan, and Ionut Patlagescu started at different times, they all have made a profound impact on Missio Link International. Lorena and Emil began their journeys with Jesus Hope of Romania in the early 90's, and joined with Missio International since its start in 2001. Lorena is now the Executive Director of MLI and coordinator of Children at Risk ministries. Emil is the President of MLI and coordinator of Church in Mission and Alpinis Leadership Center ministries. Ionut Patlagescu began working with MLI in 2006, and recently joined the executive leadership of MLI as the new Financial Director of MLI. A motivation and a challenge that the MLI team acknowledges is the rich legacy of MLI. They see that the people involved with MLI since the beginning were truly committed to transformation
and healing through the truth of Christ. It is a legacy that they hope to carry and pass on. The MLI teams prays for health and peace for friends who are facing difficult challenges, for those who are still recovering from the pandemic, and for those affected by the war. Their hope and prayer for MLI this year is for a continued transformational impact in the lives they serve by finishing old projects and creating new projects with long-term opportunities.
I continue to be amazed at the profound work being done by MLI/MI. God stirred numerous hearts in Romania and the US to take action, and it is beautiful to see everyone come together to bring healing and support to the people of Romania. As we see the passion behind the people of MLI/MI, please pray for these teams as they continue to dedicate an extraordinary amount of their lives to this mission.
Ashley West
MI Ministry Facilitator