Missio International is in our third decade of serving as a gateway through which American Christians form relationships with Romanian Christians in order to serve the spiritual and social needs of the Romanian people.
As a gateway our mission is twofold
To share the love of Christ by bringing the Gospel message and social services to the under-served, especially children at risk and marginalized gypsies
To assist MLI's rural church partners in church planting, and provide U.S. church partners and lay leadership training for the Evangelical churches in Romania.
We serve
Illiterate, abused, trafficked and exploited Romanian children
Romanians who do not know Jesus Christ as their personal Savior
Those in rural areas who need village churches and lay leadership
The marginalized Rroma and communities of faith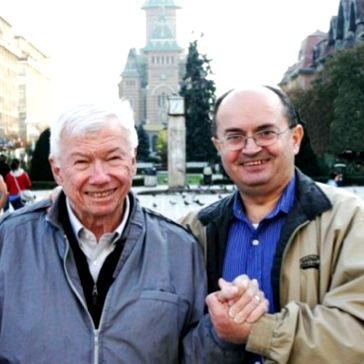 "We serve as a gateway to bring serious American Christians together with equally serious and delightful Romanian Christians to participate in this pioneering work in Eastern Europe."
–Alec Woodhull,
Founder
(1938-2016)
From its inception, Missio International has enjoyed a distinctly relational ministry. Missio International is evangelical in its mission orientation, and ecumenical in its commitment to work across denominational boundaries. Missio International works with faith-based individuals, church, and para-church interests as well as foundations and resource organizations throughout the United States. On behalf of our Romanian partners, Missio International engages in strategic planning, provides accountability, oversight and expenditure responsibility, offers leadership development, and sets goals and benchmarks.