Missio International is a U.S., 501(c)(3) nonprofit. All donations to Missio International are tax deductible to the fullest extent allowed by law.
We were founded in 1993 in Knoxville, Tennessee as U.S.Affairs/Romanian Ministries. We were incorporated in Tennessee in June 1994, and recognized by the IRS as a 501(c)(3) organization in January 1996. In 2008 our Board voted to change the name to Missio International. In January 2010 our organization's office was moved to Atlanta, Georgia but in 2019, the office was relocated back to Knoxville, Tennessee.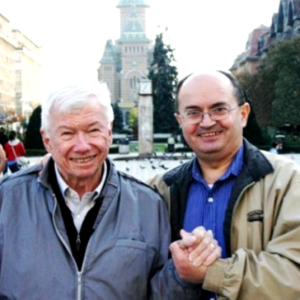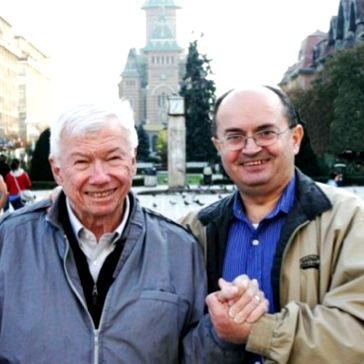 Co-founders Alec Woodhull and Eugen Groza.
For information regarding Missio International, please contact:
Mailing Address:

Missio International
P.O. Box 10967
Knoxville, TN 37939
Phone: (865) 803-9820
Email: info@missiointernational.org